When you need privacy from the outside world use a qb Solar booth system to shield you from distraction. Formed from straight panels with multiple link pieces and even curved sections qb Solar shapes the way you work.
Modern workspaces are a combination of individual working and collaborative spaces yet they both have the same requirement - privacy. Whether it's a private meeting or a concentration space, the qb Solar range is adaptable enough to meet those requirements.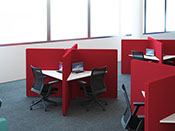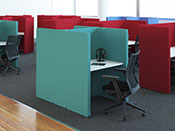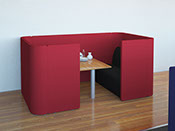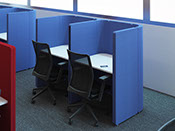 The system comprises of a combination of straight screens and shaped sections that let the product flow with the natural environment.
The range has been designed from the floor up with the latest in acoustic performance materials built into the product. The qb Solar range offers the best acoustic performance of any similar product and is adaptable to any space with the unique shapes within the range.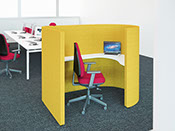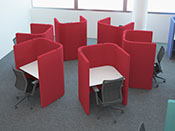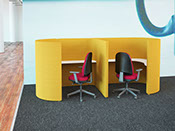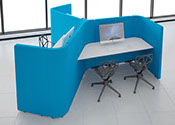 Orbit
Solar
Divide
Organic
COPYRIGHT © 2018 QBISM. ALL RIGHTS RESERVED