Hi, hola, Hello, Ola, Hej, Salut, Ciao, Hei, Selam......welcome to the qb website, the home of collaborative, architectural furniture products that take activity based working to the next level.
qb-space. A single system with many outcomes.
Formed around a peerless, aluminium framework and surrounded by the highest quality and finish.
Curve it, shape it, make it private or collaborative.
Configure and reconfigure to suit any environment and to enhance any space, minimising your footprint at the same time.
It's a winning solution, whichever way you look at it.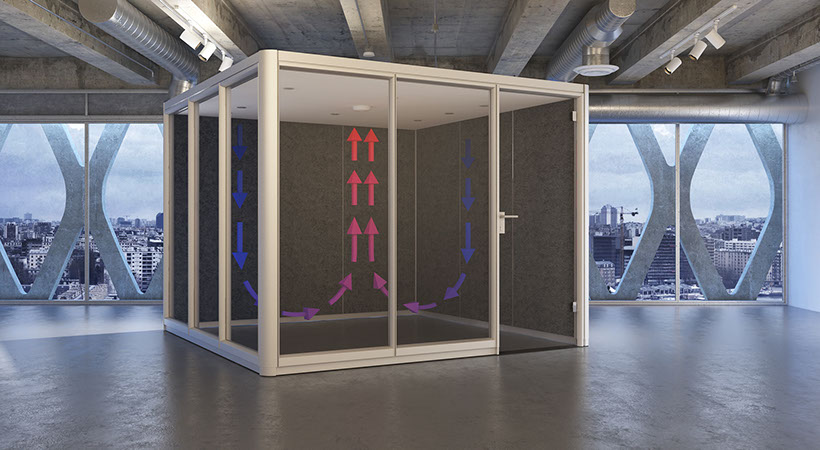 AIR CONDITIONING. as standard.
Collaborative spaces need to provide a comfortable environment to work in throughout the seasons, Spring, Summer, Autumn & Winter.
A QB Air Conditioning unit can provide two functions - heating and cooling for your qb-space. With an auto changeover switch on most new units, you set the temperature and the unit will automatically cool or heat as required. Also air purification is another benefit as filters are used to catch any harmful pollens or impurities. This catches allergy-causing mites, smoke particles and odours, making the air in your environment clean and fresh - keeping occupants alert, productive as well as healthy. Read more by clicking here
Orbit
Solar
Divide
Organic
COPYRIGHT © 2018 QBISM. ALL RIGHTS RESERVED